Faculty profile
Juliet Giglio
Associate Professor
---
Contact
324 Marano Campus Center
315.312.2622
juliet.giglio@oswego.edu
Office hours
OFFICE HOURS
Tuesday:  12:30 - 2:00 pm
Thursday: 12:30 - 2:00 pm
And Additional Office Hours Available Upon Request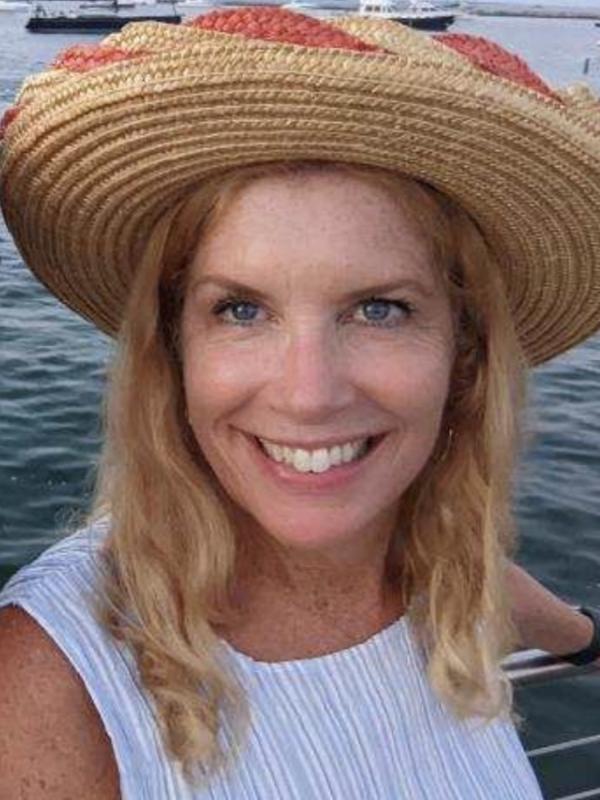 After selling seventeen screenplays in Los Angeles, Juliet decided she was allergic to sunshine and moved to upstate NY to teach screenwriting at SUNY Oswego. Upon arrival, Juliet discovered snow and wrote and produced four more movies, all of which include snow and Christmas. Film credits include: Disney's TARZAN, ABC's NOAH, ABC Family's PIZZA MY HEART, Disney Channel's RETURN TO HALLOWEENTOWN, A VERY NUTTY CHRISTMAS, CHRISTMAS RESERVATIONS, DEAR CHRISTMAS and REBA McINTIRE'S CHRISTMAS IN TUNE..
Publications
The Trouble with Tinsel, Sourcebooks 2023
The Summer of Christmas, Sourcebooks 2022
Proof of Concept: Writing the Short Script by Juliet Giglio & Keith Giglio. Kendall Hunt Publishing, 2017.
Cut to the Chase: Writing Feature Films with the Pros at UCLA Extension, 2012.
Awards and honors
BEER BOY, Nominated for Best Unproduced Comedic Screenplay, Written By Magazine.
Performances and exhibitions
PRODUCED FILM & TV CREDITS
REBA McENTIRE'S CHRISTMAS IN TUNE, 2021 - Lifetime Network

DEAR CHRISTMAS, 2020 Lifetime Network
CHRISTMAS RESERVATIONS, 2019, Lifetime Network
A VERY NUTTY CHRISTMAS, 2018, Lifetime Network
LIV WORLD WEBISODES, 2009, Spinmaster Toys
RETURN TO HALLOWEENTOWN, 2006, Disney Channel
PIZZA MY HEART, 2004, Disney's Freeform
Disney's animated TARZAN (story consultant)
NOAH, 1998, ABC
VIDEO CLIPS

Education
Dartmouth College, BA in English
New York University, Tisch School of the Arts, MFA
MEMBERSHIPS
Television Academy
Writers Guild of America, East
Classes taught
CRW 201:  Introduction to Screenwriting (Fall 2023 and Spring 2024)
CRW 301:  Intermediate Screenwriting (Fall 2023)
CRW 395:  Norse Mythology with travel to Norway (Spring Q4)
CRW 401:  Advanced Screenwriting (Spring 2024)