News and Announcements
Claire Chiarelli('18) and Holy Speiss('18) are part of the BFA exhibition from April 14 to 22 in the Tyler Art Gallery.
Connor Breece('18) earns fellowship for public policy institute at Princeton.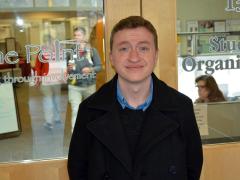 https://www.oswego.edu/news/story/oswego-student-earns-fellowship-public-policy-institute-princeton
Christopher Byrne ('18) and Kimberlyn Bailey ('16) are Fulbright finalists.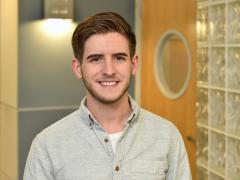 https://www.oswego.edu/news/story/suny-oswego-has-record-year-fulbright-us-student-honors
Mia Fasanella('18) presented her poster "I've Been Talking to People About Losing Weight My Whole Life': Motivation, Self Image and Student Meanings of Health." at the Society for Linguistic Anthropology's inaugural conference.