Barbara St. Michel, associate director of Campus Life, and Tyrone Johnson-Neuland, assistant director for technical support in Campus Technology Services, had their decades of dedication to SUNY Oswego recognized through the SUNY Chancellor's Award for Excellence in Professional Service.
'Unrivaled insight'
"Having worked at SUNY Oswego for 37 years, Barbara's institutional knowledge gives her unrivaled insight into programs and events," wrote St. Michel's nominator, Holli Stone, assistant director of events management for Campus Life and a 2019 Chancellor's Award for Excellence in Professional Service winner. 
"Barbara has the ability to blend the past with the present to meet the current needs of our students, faculty and staff, as well as any guests that visit the SUNY Oswego campus," Stone wrote. "Barbara is a person who does all she does because she has a passion for it. She's often the behind the scenes person who is working her magic so the person in the spotlight can shine."
James Scharfenberger, the now-retired longtime dean of students, said St. Michel's "performance has been marked by continuing creativity and adaptability in the service of institutional needs," including leading the forerunner of the current New Student Orientation program.
"The College strategy focused on delivering advisement, registration and orientation at various off campus locations across New York State," Scharfenberger recalled. "Barbara's role in delivering services at each site focused on organizing training, staffing and logistics for faculty advisors, registration staff and orientation staff."
St. Michel's "excellence in providing creative leadership in the development and implementation of successful logistical support and organizational infrastructure is second to none," Scharfenberger wrote.
Betsy Oudenhoven, now president of the Community College of Aurora, recalled working at Oswego for 14 years with St. Michel, whom she describes as "really intelligent" with "a curious and creative mind." 
"She intentionally reached out to faculty and included them in her work, establishing credibility and developing strong and positive relationships across the university," Oudenhoven wrote. "I remember the 'road show' that a team of faculty and staff participated in every summer under Barb's leadership, both for its creative approach and for its camaraderie and collegiality."
St. Michel "did whatever it took because she cared," Oudenhoven added. "Barb was always student-centered and while she was an advocate for students, she was also a guide, a mentor and an educator."
"Barbara has been the consummate colleague and professional within our division for a number of years," wrote Daniel Roberts, the director of Campus Life. "Her skill in operations, as well devotion to our students and larger community have helped shape the campus experience for a number of our constituents."
With Campus Life, St. Michel's tireless support has boosted such key initiatives as Orientation, Family and Friends Weekend, and the African, Latino, Asian and Native American (ALANA) Student Leadership Conference. 
She also has served as a group leader for alternative break community service programs, including for New Orleans post-Hurricane Katrina, as well as efforts in Iowa, Kentucky and Nebraska. 
St. Michel embraces lifelong learning, returning to earn a second bachelor's degree, in French  (with a perfect 4.0 GPA), in 2017, Stone noted. St. Michel put that degree and her other knowledge to work by twice leading Oswego students to Paris for Global Studies 101 courses.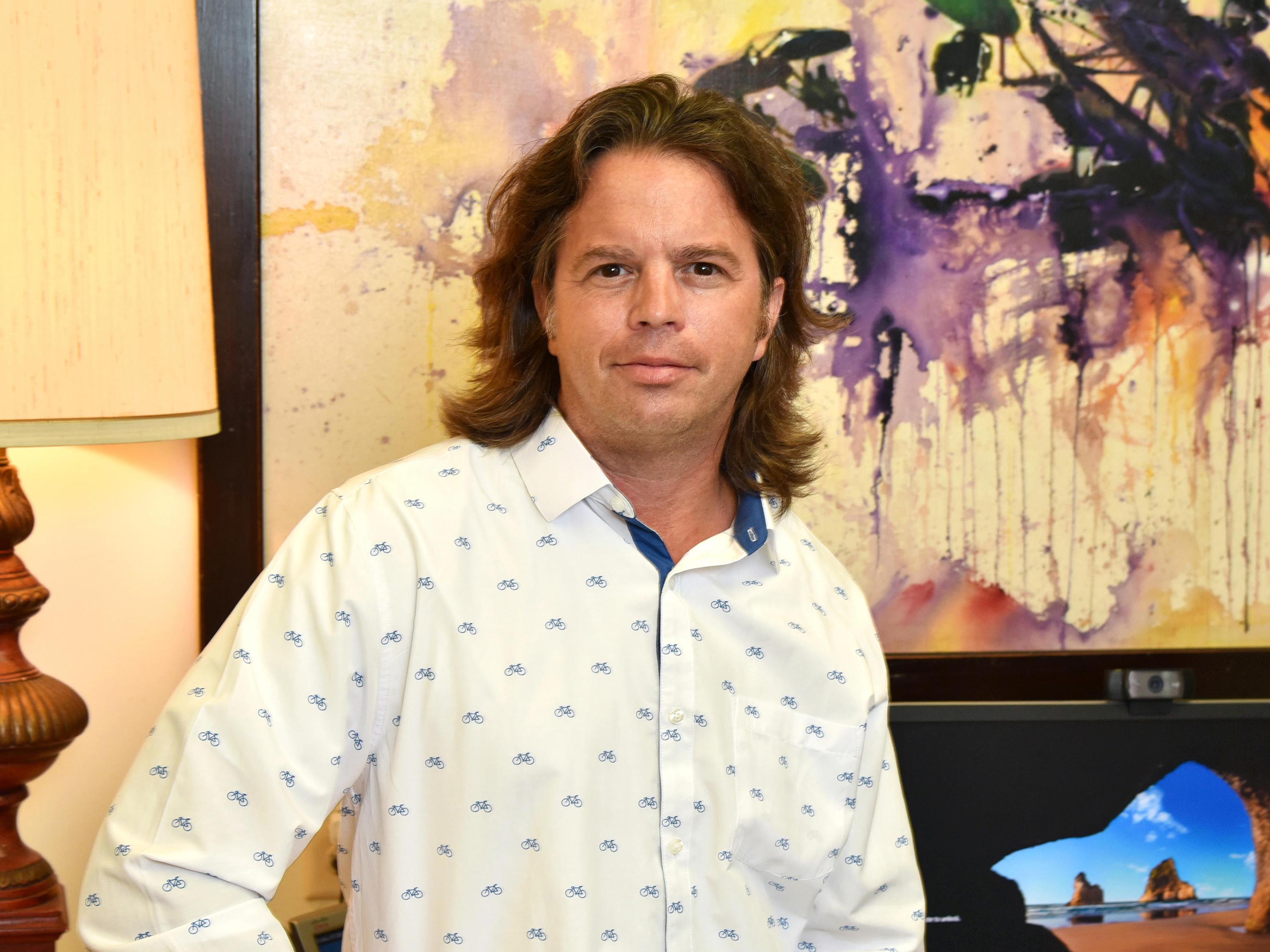 'Spirit of collaboration'
"Tyrone displays the excellence as well as the spirit of collaboration that you want to promote as a model for others on our campus to emulate," said Johnson-Neuland's nominator, Chief Technology Officer Sean Moriarty. "On a daily basis, he displays excellence, leadership, creativity and the calm confident demeanor that enables him to always offer a hand to assist others."
Moriarty praised Johnson-Neuland's ability to adapt to evolving priorities and find the right technical solutions.
"As accessibility became a priority on campus, Tyrone researched and recommended equipment and services that ensured the campus had the proper technology to stream events in an accessible manner at a reasonable cost," Moriarty said. "This is an example of Ty's proactive nature and forward thinking which has left our campus in an enviable position of state-of-the-art classrooms and meeting spaces."
Johnson-Neuland leads a team supporting more than 200 learning spaces, advanced technology classrooms and meeting rooms, as well as the campus cable TV system, videoconferencing and webcasting systems, digital signage and more.
Marcia Burrell, a professor of curriculum and instruction, noted Johnson-Neuland's dedication to ensuring faculty and staff of all levels of technological abilities can learn to use teaching technology to provide the greatest benefit to their students.
"Recently he installed the hardware and the software in the high-technology classroom in Wilber Hall and spent hours making sure that every person, no matter their level of expertise, could access the room and feel comfortable asking questions," Burrell said. "Tyrone has a quiet confidence about him. If you ask him a question, he assesses the level of your expertise and, with respect, ensures that you have the information to be successful."
Mitch Fields, associate vice president for facilities services, described working with Johnson-Neuland in technological upgrades in academic and residential buildings on the Oswego and Syracuse campuses as "an absolute joy."
"His knowledge of technology and expertise in information systems was a huge advantage," Fields wrote. "He has effectively put this skillset to work in order to elevate and achieve this institution's technology goals and performance. He is a true team player, and always manages to foster positive discussions and bring the best out of other employees."
All of these projects mark the culmination of many years of gathering requirements, design planning and construction, Moriarty explained. "Tyrone goes far beyond what his job description requires. Rather than just providing new classroom spaces, he works with stakeholders who will utilize these rooms to assist them in reimagine the learning and interactive spaces they are creating for Oswego's students," Moriarty wrote.
Johnson-Neuland displays additional talent as an artist whose work has appeared in a variety of exhibitions. "Tyrone's involvement in the art community speaks to his ability to creatively problem-solve and contribute to the broader community outside of the university," Burrell wrote. "Working with Tyrone has been not only a learning experience but a positive one across the board."
Facebook comments