The college's Study Abroad Fair, 11 a.m. to 2 p.m. Wednesday, Sept. 1, in the Marano Campus Center concourse, will offer students an opportunity to look forward to global possibilities.
Students can study, intern or student-teach abroad on over 100 programs in more than 30+ countries through the SUNY Oswego Education Abroad Office, part of the Office of International Education and Programs. These include virtual opportunities to participate in international programs, including remote global internships.
Students are invited to stop by Sept. 1 to chat with program coordinators, study abroad mentors and alumni, and consider taking the next step towards a future journey abroad.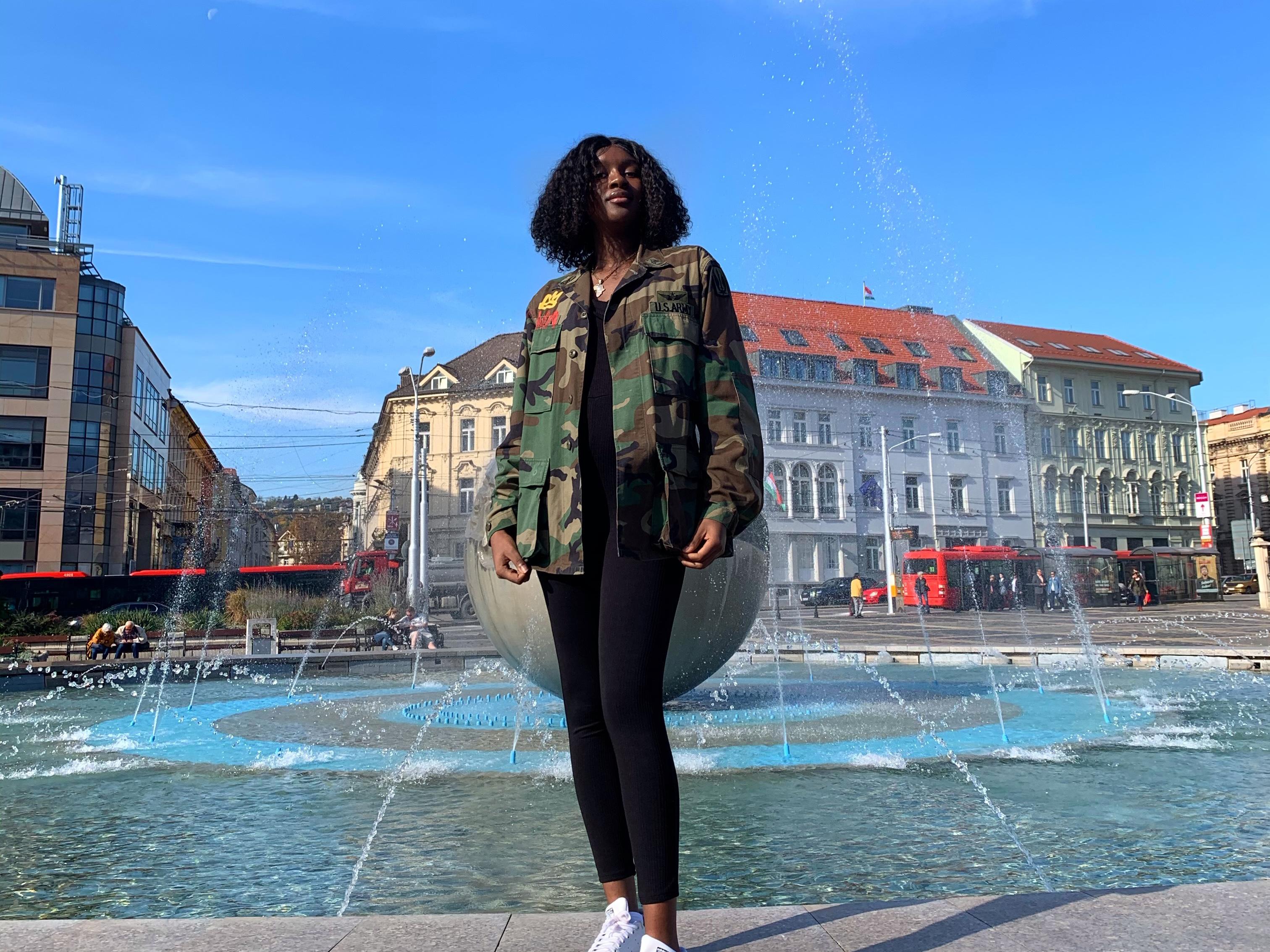 Those who previously studied abroad say the experience opened their world in many ways.
"Overall, my experience was unbelievable," said Awa Dembele, a senior double majoring in public justice and sociology and a Diversity Study Abroad Mentor in the Education Abroad Office. Dembele studied abroad at Masaryk University in Brno, Czech Republic, in fall 2019.
"In the Czech Republic I felt free to truly be myself without any judgement," Dembele said. "I was able to learn so much about who I am as well as who the Czech people were. I met so many people and I've made friendships that will last forever."
"As a business major, I know I will work with people from all over the world because business is not limited to any race or gender," said 2020 finance graduate Diandre Coote-Anderson, who studied abroad with CAPA in Shanghai, China, in 2019 and currently pursues graduate studies at Eastern China Normal University.
"Experiencing various cultures first hand would help me be able to understand others and it would become easier to network with people I will interact with in the future," Coote-Anderson noted.
Joshua McKeown, associate provost for international education and programs, said that health and safety remain priorities even as institutions look forward to making in-person study abroad available when it becomes feasible, given all that students gain from the experience.
"It is never too early to start planning your future study abroad plans," McKeown said. "At the Office of International Education, we are constantly reviewing our program offerings to be sure they meet the highest standards of health and safety for our students. Although study abroad has been suspended due to the COVID-19 pandemic in recent semesters, we are planning and preparing for a strong and successful reopening when it is possible." 
Organizers noted that the notion that studying abroad is cost prohibitive is a myth due to many support systems. 
"Study abroad programs vary in cost and many are comparable to living on-campus at a SUNY school," said Kelsey Gillett, an education abroad specialist for SUNY Oswego. "In addition to finding a program in your budget, the Office of International Education can help students find scholarship opportunities for study abroad. There are scholarships for SUNY Oswego students, country-specific scholarships, and many opportunities to receive funding from national organizations." 
One example is the U.S. Department of State's Benjamin A. Gilman International Scholarship; students who receive Pell Grant funding are eligible to apply for this scholarship and there is mentorship available for students who want to apply.
For more information on study abroad scholarships, visit oswego.edu/international/scholarships.
If you can't make the Sept. 1 fair, a SUNY-wide virtual study abroad fair,  from 11 a.m. to 2 p.m. will feature the Oswego Education Abroad team and other SUNY study abroad office staff members too. Learn more about the virtual fair and pre-register to attend.
For more information on Oswego's offerings and opportunities, visit the college's Education Abroad website.
Facebook comments