Public relations professor Lindsay McCluskey and her class recently returned from their study abroad trip to Florence, Italy. The course "Travel and Tourism PR" focused on the tourism industry in Italy, more specifically over-tourism, and how it impacts the local economy. 
The class began their trip with a welcome walking tour of Florence and later ventured to other parts of Italy including Rome, Tuscany and Venice. Students took part in many hands-on experiences to learn about Italian culture and tourist activities, such as a cooking class, exploring the markets and tastings, and learning about some Italian history. While on the trip, McCluskey says she encouraged students to think about these activities in the context of public relations.
"One of the things that I really had the students focus on was, if you were trying to market and publicize Italy to Gen Z, what are the things you would be recommending and promoting?" said McCluskey. "They also had free time, so another thing I asked them was what activities did they do in their free time that would market well to a Gen Z audience?" 
McCluskey says making this trip accessible to all students was a priority of hers, which is why she made the trip a short summer course and strongly encouraged students to use financial aid. This made the trip accessible to many of the students on the trip, including Brenda Cortez, a public relations and political science double major. 
"Before I even went on the trip I wanted to make sure I could afford it… I spoke to people at financial aid and they've always been great to me," said Cortez. "I definitely think that's a reason people don't think to go on these types of trips because most of the time they are expensive, but since this was a three-week course it wasn't as expensive as if I would've gone the entire summer." 
Cortez says having this experience especially meant a lot to her due to her upbringing.
"For me, this was personal because I come from a first-generation family. My parents are Mexican immigrants. I never thought these opportunities would be given to me but they were. It was just really surreal… I'm just feeling very grateful overall."
Public relations major Jordan Giancola also was able to use financial aid to help her participate in the program. She also was grateful for the short duration of the trip, which allowed her to still keep her summer job.
"Honestly, especially with working, this was a great trip because I don't have a job at school so I need to make all my money during the summer," Giancola explained. "I also got assistance from financial aid which helped a lot... I think the duration was perfect and if I had stayed longer I would have gotten homesick… It was definitely more affordable to do the three-week program."
Public relations major Jade Farina says she appreciated the program's small size and hands-on nature, which provided them flexibility as they planned their activities. 
"We weren't in a group of 50, we were in a group of nine, so we were able to communicate with the tour guide as much as we wanted and experience pretty much anything we wanted," said Farina. "There was so much freedom within that… It was a bit different from other study abroad programs where you have class time and then you explore outside of class. We were more in class as we were exploring. Everything was so hands-on and intimate."
Program origins
McCluskey decided to plan a study abroad course in Florence after a faculty development session in 2018. However, after two years of planning, the class was set to depart in 2020 – as Italy became Europe's epicenter for the unexpected COVID-19 pandemic. Three years later, the class was able to experience the program, and they say it was an experience they'll never forget.
"The balance of classroom education and experiential learning we had was great," said Farina. "We had Italian professors come in and they had so much knowledge to share with us… They did a great job explaining over-tourism in Italy and its impact on their economy."
Giancola says she especially took note of the difference between Italian and American culture.
"Their way of life is just super healthy and affordable, and their work life is a lot different than here. Everything would close during the day for two-hour breaks and everyone made a living salary regardless of their job, which was a culture shock too," said Giancola. "It was crazy to experience how accommodating they were for Americans, like knowing how to speak English. Most people in Florence were trilingual, so they could speak Italian, English and Spanish."
Cortez says she recommends trips like this to those who want a more affordable study abroad experience.
"Whenever people would say 'this trip changed my life' I always thought it was super cliche, but it really did," said Cortez. "I would encourage anyone who wants to study abroad but can't for an entire semester to look into courses that are a bit shorter because not everyone knows about these options."
For more information on SUNY Oswego's study-abroad options, visit the Education Abroad website.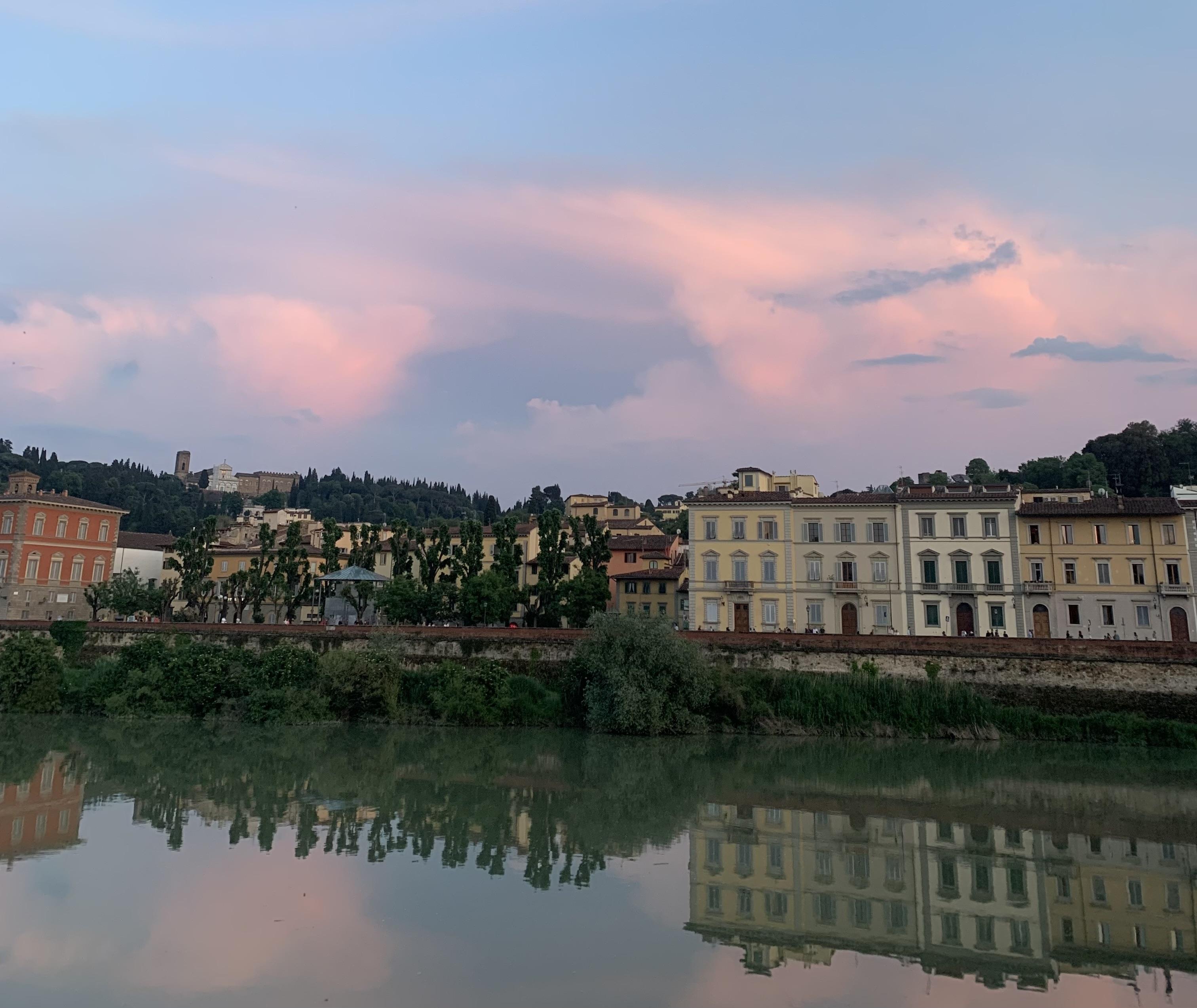 Facebook comments