Here's a recap of the fall 2023 Student Involvement Fair, held Aug. 30 and featuring representatives of some of SUNY Oswego's more than 150 student organizations.
Missed the fair but still want to get involved? Go visit Laker Life and learn more about SUNY Oswego's many organizations and what they have to offer.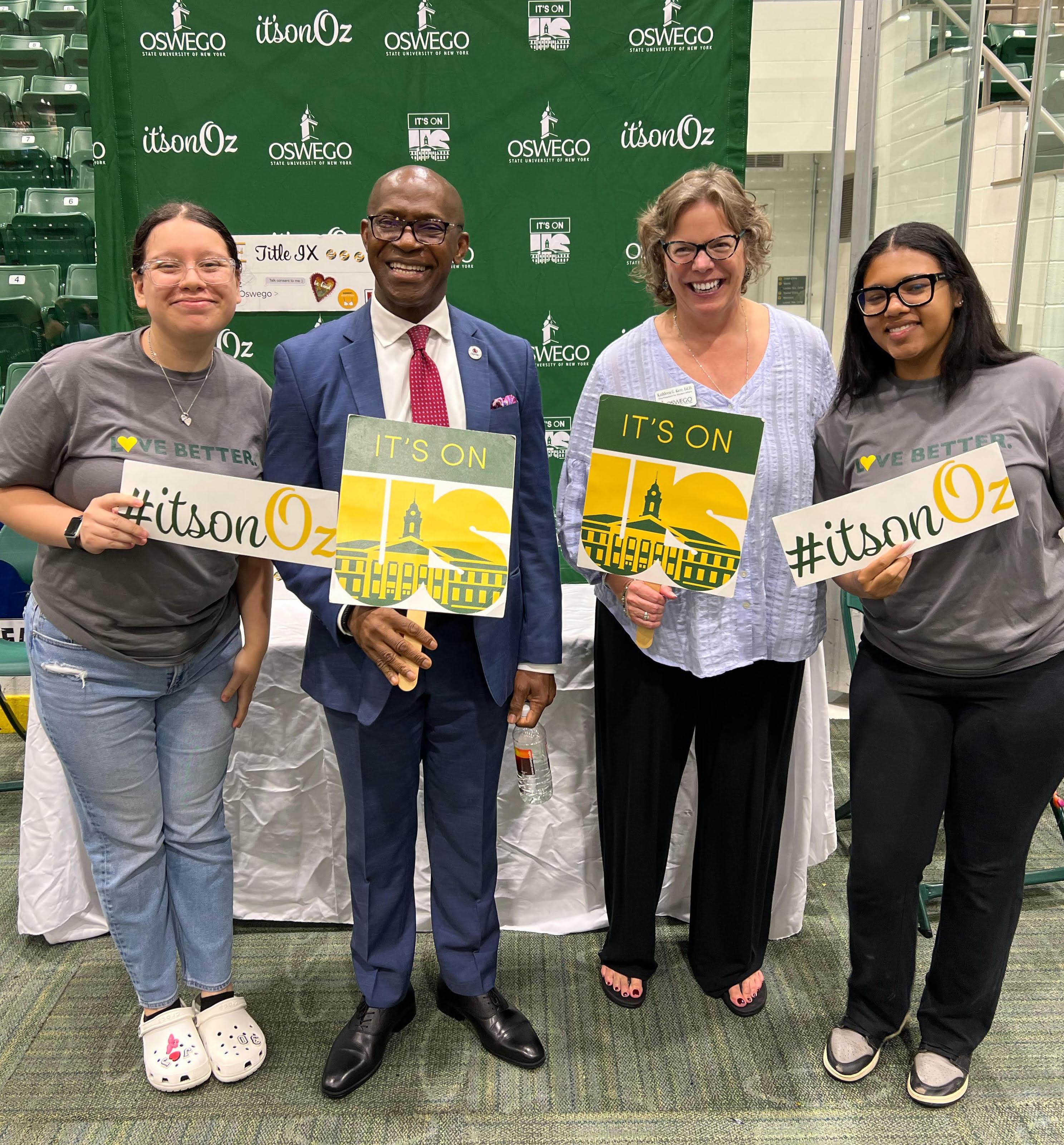 President Peter Nwosu and Vice President for Student Affairs Kathleen Kerr had the opportunity to meet and greet many students during the fall 2023 Student Involvement Fair, including It's On Oz student workers Jarely Jasso (left) and Rosie Paulino (right), both of whom are also in the Educational Opportunity Program.
Facebook comments